Return To Your Element
Return To Your Element Retreat
Peru, Vermont
September 3 – 5, 2021
with Gardner Orton and Julie Dokas​
Nestled in the heart of the green mountain forest, amongst rolling hills cradled by mountain peaks, lies New Spring Farm.  A sanctuary for your body, mind & spirit, where your journey is honored, supported & deepened by the wisdom & presence of Nature.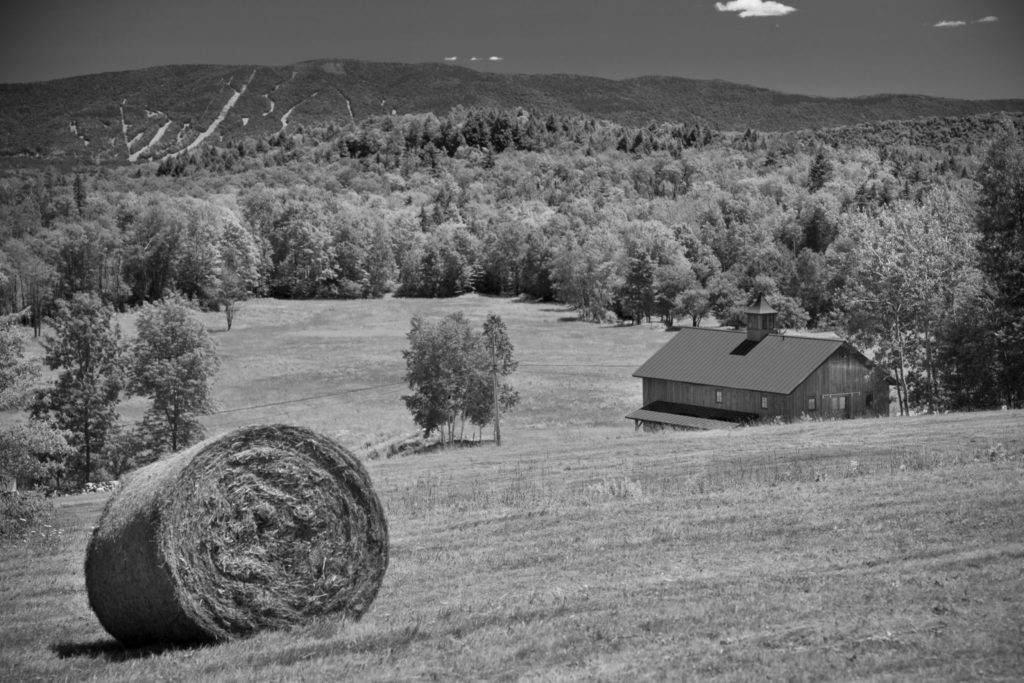 This land invites your introspection, reflection & transformation. It invites your bare feet, your open heart & your playful spirit. It invites you to reclaim your voice, your breath, your power, your passion & creativity. It invites you to commune – to come into union with the spirit of the forest, and the deepest parts of yourself.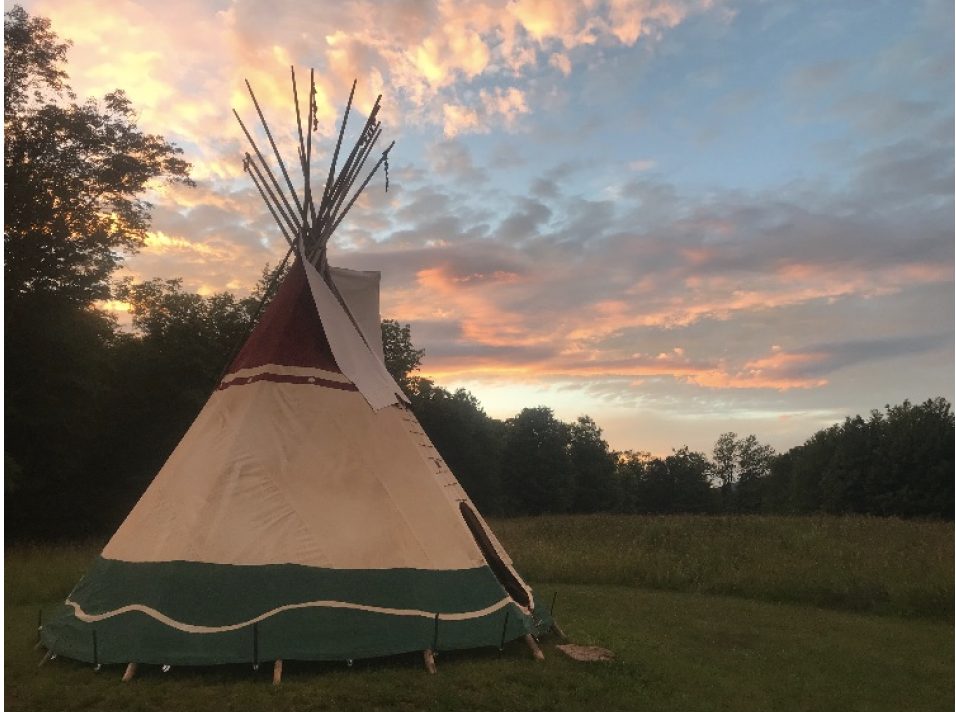 During this immersive weekend retreat, we'll explore contemplative practices alongside land-based ceremony for a deeply healing and transformative journey designed to realign, recharge & reawaken. Working with the Elements brings many opportunities for healing, growth, letting go, intention setting & manifestation. You'll find deeper alignment within yourself, as you connect more deeply with the Earth and others.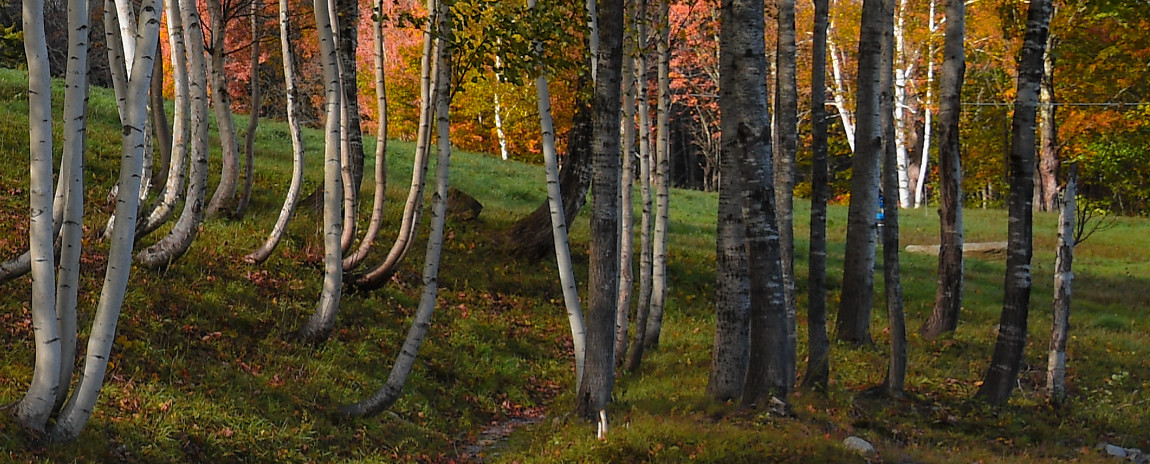 Gardner Orton & Julie Dokas invite you to New Spring Farm this September, to
Return to your Element…
 An opportunity to Relax – Release & Recharge
 Remember who you are, at the deepest levels of yourself and Reclaim the Wildness that lives inside of you
Find your Balance, Your Power, Your Magic As you Restore and Reconnect with the power of your breath
Commune with the Land, The Stars & the Water
And return home to yourself, with clarity, conviction and purpose.
Cultivating Presence – Contemplation, Meditation & Grounding
Nature Awareness & Communication Practices
Essences & Oils in Sacred Practice
Breathwork/Flower Journey
Sacred Fire & Water Rituals
Medicine Wheel Ceremony
Sungazing & Star-bathing
Superfood Elixir Party
Light~Body Nutrition
_____________________________________________________________________________________________________________________

FEES AND DEADLINES
Retreat cost: $695
Early bird discounts:
Register and pay your deposit by June 15th, in full by July 15th to receive $200 off!
Register and pay your deposit by July 15th, in full by August 15th  to receive $100 off!
50% deposit to hold your spot at time of registration
50% final balance due 30 days after initial deposit/
*If you are registering on or after August 15th, 2021, 100% is due at time of registration
What is included with registration fee:
All retreat activities and facilitation
3 organic vegetarian meals (Lunch & Dinner on Saturday & Lunch on Sunday)
Snacks, Tea, Elixirs
Fresh spring water for drinking
Access to all of New Spring Farm amenities
What is not included:
Transportation to and from New Spring Farm
Lodging not included, but accommodations are available (see below)
_____________________________________________________________________________________________________________________
***For more information, or to register for this event, please email Gardner Orton at

[email protected]

***
_____________________________________________________________________________________________________________________
The Lodge at Bromley
This hotel blends relaxed, lodge-style comfort with warm personal service. Located right on Bromley Mountain & only a 6 minute drive to New Spring Farm. You'll enjoy sweeping southern views of the West River Valley or the peaceful slope of Bromley Mountain, Vermont's only "south" facing ski resort. In-room amenities like complimentary Wi-Fi, flat-screen TVs with satellite channels, microwaves, mini fridges and balconies or patios enhance the guest experience.  Each room has 2 double beds, so rooms can be shared & the cost can be split between retreat attendees.
The Moss Brook House
Situated on the edge of a picturesque 120 acre farm that borders the Green Mountain National Forest, is this recently renovated charming home awaiting your visit. With brilliant natural light and rolling pasture views, the quiet dead end dirt road provides privacy, while still being only a mile from J.J. Hapgood general store and centrally located to multiple towns for all of your vacation getaway essentials. This house encompasses the best of both worlds.
The 1st floor has an open fully equipped kitchen & well appointed living room, 2 bedrooms with queen size beds & 2 full bathrooms with showers, one with a bathtub. The second floor is a spacious loft with two twin beds. In the living room, there is a couch, two comfortable chairs, a round table for dinner or games, a large flat screen TV, satellite TV with movie channels.
The house rental can be split between retreat participants, if you feel comfortable doing so.
Camping at New Spring Farm 
Pitch your tent in the field at the edge of the woods, or amongst the towering trees of the Green Mountain Forest.
Campers can use the bathrooms & shower in the barn.
$15 per night per person.
Gardner Orton is the founder and director of Sacred Mountain Wellness, with locations in Burlington and Peru, Vermont, as well as the visionary leader of New Spring Farm. As a Certified Holistic Health Counselor and Somatic Breathwork Therapist, Gardner works with both individuals and groups to create positive, long-term results. A student of Alternative Health for over 25 years, Gardner helps his clients to heal physically, emotionally, and spiritually through one-on-one counseling, guided breathwork healing sessions, and group workshops. Gardner's practice embodies the philosophy that true health and happiness are only achieved when all areas of one's life are in balance. To learn more, visit www.sacredmountainwellness.com
Julie Dokas is the founder and creator of BiolumenEssence, a company whose mission it is to connect people to the heart and soul of nature while deepening their awareness and experience of their own innate luminosity. She refers to herself as an Energetic & Botanical Alchemist, as her work is a synthesis of 24 years of immersion in various modalities of energy work, eastern & western herbalism, holistic nutrition, and clinical aromatherapy.  She is most passionate about her work with flower essences, as they bridge the gap between herbal & vibrational medicine, and are subtle yet powerful catalysts for transformation, growth & conscious evolution. To learn more, visit www.biolumenessence.com